Dairy
EPE has been active within the dairy industry for over 25 years. From the original Dale Farm / Milk Marketing Board days to the current dairy leaders such as Arla foods, Muller and Dairy crest while still looking after the smaller regional companies.
Not forgetting our cheese producers such as Joseph Healers, Long Clawson and South Caernarvon, just to mention a few, who utilise the full offering from EPE.
---
Client: Muller Milk and Ingredients, Droitwich
New build replacement of a 250,000 ltr raw milk silo for Muller Milk and Ingredients in Droitwich.
EPE had originally supplied the 10 off 250,000 ltr milk silos used on this site in 2000 and following such a successful project were awarded this replacement.
The silo was manufactured at the EPE site and all transportation was arranged by EPE in association with Leicester Heavy Haulage, who liaised with local councils and the police force to assist with road closures for the transportation back to the clients' site.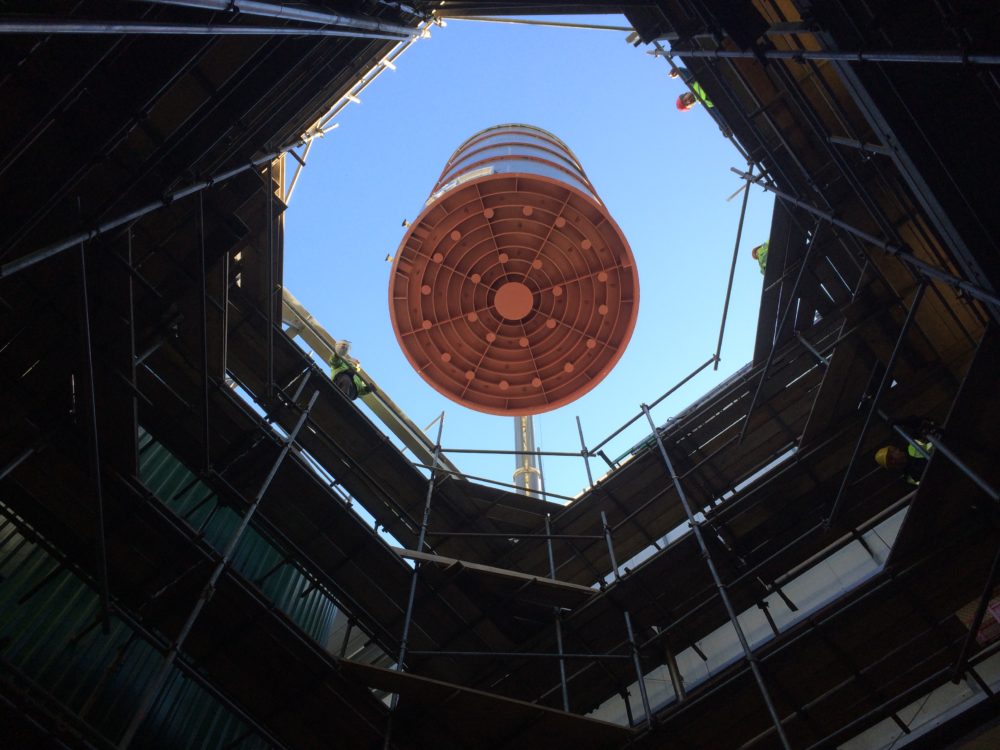 Save
Save
Save